Meet...
Aerz
I like swimming and I like having fun with my family and I like being on vacation and I like doing new things.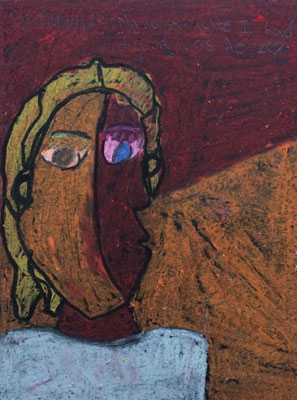 Portrait by Diamond
What's your favorite animal?
armadillo
what do you want to be when you grow up?
a florist
What places have you been to?
Texas, Memphis, Des Moines
What's your favorite extracurricular activity to?
read and play on my computer and miss with my sister
What do you like at Youth Art Team?
be with people.