Meet...
Alexander
I am on the Youth Art Team because I have to work on the stuff.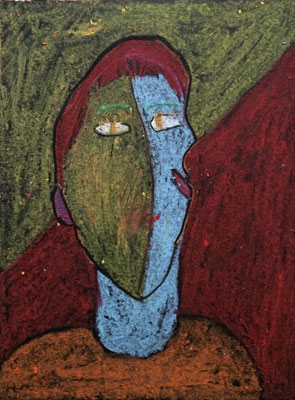 Portrait by Emma
What's your favorite animal?
gray wolf
What do you want to be when you grow up?
construction worker
What place have you been?
the coffee shop
What's your favorite extracurricular activity to do?
play with my brothers
What do you like to do at Youth Art Team?
paint the [...] of the [...]