Meet...
Emma
My favorite Youth Art Team project was the interviews (for The HeArt Project), because I learned a lot about different people, and I loved raising money for Haiti. I really enjoy being outside, and I love to study nature.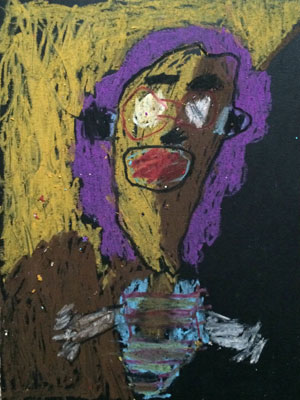 Portrait by Alexander
What is your favorite animal?
My favorite animal is the leopard.
What do you want to be when you grow up?
When I grow up, I want to be a naturalist.
What places have you been to?
I have been to some of the fifty states, and I have also been to Honduras.
What's your favorite extracurricular activity to do?
I like to read, play outside, bird watch, or study other animals.
What do you like to do at Youth Art Team?
I really like to draw and paint in my sketchbook. It is also a great opportunity to catch up with friends.