Meet...
Ian
I like to come to Youth Art Team because I like art.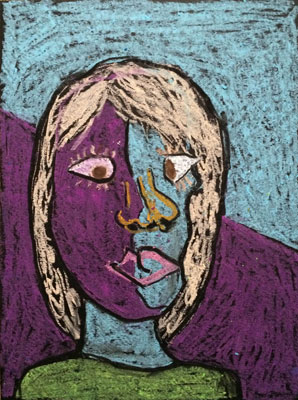 Portrait by Sara
What is your favorite animal?
lion
What do you want to be when you grow up?
semi driver
What places have you been?
Wisconsin, Illinois ,
What your favorite extracurricular activity to do?
ride my bike
What do you like to do at the Youth Art Team?
paint