Meet...
Jayda T.
I like to come to Youth Art Team because we get to work on art and go places and it's fun.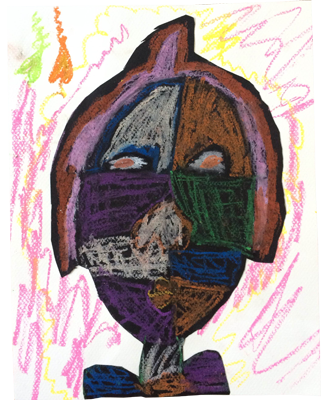 Portrait by Helen
Do you like to draw?
Yes, because I think it's fun to do.
What do you want to be when you grow up?
I want to be a teacher and a doctor.
How old were you when you lost your first tooth?
I was 8 years old.
What's your favorite sport?
Volleyball, cheerleading, basketball
What is your favorite animal?
Baby puppy
Favorite project:
Drawing because I like drawing