Meet...
Londrell
In the past I though I was bad at art but then I joined the team and I think it helped me get better.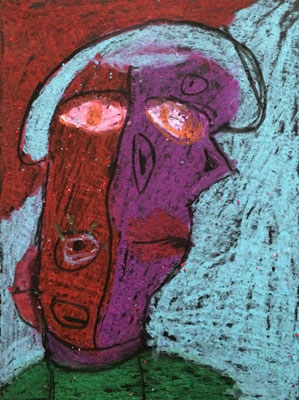 Portrait by Corin
What's your favorite animal?
Lions
What do you want to be when you grow up?
A famous anime maker
What places have you been to?
Cedar Rapids, Chicago
What's your favorite extracurricular activity to do?
Drawing
What do you like to do at Youth Art Team?
Paint, draw, helps me reach my goal for when I grow up.